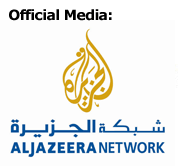 Al Jazeera started out over eleven years ago as the first independent Arabic news channel in the world dedicated to providing comprehensive television news and live debate for the Arab world. In 2006, Al Jazeera was ranked by brandchannel.com as the most recognizable and influential television broadcast news brand globally. As a result of its expansion and the creation of new channels and services, Al Jazeera was formally named the Al Jazeera Network in March 2006, transforming its operation into an international media corporation. The Al Jazeera Network now consists of the flagship Al Jazeera Arabic channel, Al Jazeera English, Al Jazeera Documentary, Al Jazeera Sport, Al Jazeera.net (the English and Arabic web sites), the Al Jazeera Media Training and Development Center, the Al Jazeera Center for Studies, Al Jazeera Mubasher (Live), and Al Jazeera Mobile.
---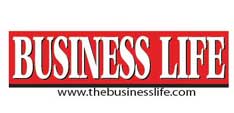 Business Life links readers to the business world and advertisers to opportunities. We keep you in touch with the latest trends in technologies, business and finance. For those of you who are looking for a little entertainment the newest trends and gossip will do the trick. Special attention is also given to the oil and gas industry since. Our main concern is the enhancement of business through accurate reporting, a distinctive array of topics, and a large readership. Business Life is widely available throughout the Middle East. Business has forever changed in the brink of technology. The basic procedural distinctions of business in the Middle East have overshadowed tradition. The new millennium will bring with it a whole new approach to business. The changes that are taking place have to be studied and explored so that we make the best of our financial decisions. Consequently, Business Life pledges to acute our sense of business evolution and always stay one step ahead of the news.
---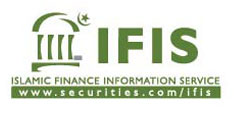 IFIS - ISLAMIC FINANCE INFORMATION SERVICE is a product of ISI Emerging Markets, a Euromoney Institutional Investor Company. IFIS produces an online newsletter that focuses exclusively on the developments in the Islamic financial world. IFIS is the first professional strength information service designed to meet the unique requirements of Sharia compliant finance industry participants and provides information on Islamic financial Guidelines and legal content from Regulatory bodies; League Tables for Islamic bonds, Deals & Transactions detailing structure of issues, issuers, term sheets and conditions etc.,Rankings of the top industry players, Database on Top global law firms involved in Islamic finance.Shariah Rulings, Financial Market information, current news, events, academic and research papers.
---

The Middle East in Europe, meenet.info, published by EAPGROUP Business Media (EAP), London, is the definitive magazine of interest to anyone involved with the Middle East and North Africa (MENA) region, communities from the region in the West as well as those individuals and institutions that are involved with related developments in the region stretching from Morocco to Pakistan. With an expanding subscriber base amongst high-net-worth individuals, businesses, financial institutions, academic institutions and art and culture organisations, The Middle East in Europe is an ideal advertising and editorial medium for business and industry from the region as well as areas in Asia, Africa and Latin America trading with or having other links with MENA. The print magazine is supplemented by online news and features and Saffron Books International Business and Finance Series (www.saffronbooks.com). The print magazine's latest issue is also fully downloadable from the homepage, meenet.info. The website accepts online subscription orders for the print edition. Contact: T +44-208-392 1122. F +44-208-392 1422. Email: meegen@eapgroup.com. Address: The Middle East in Europe, Academic File / EAPGROUP Business Media [EAP], P O Box 13666, London SW14 8WF, UK
---
International Business Opportunities, founded in 1997 (ISSN 1463-3841) is now available online. This wide-ranging publication on evolving business opportunities across the globe is published by EAPGROUP Business Media [EAP] in conjunction with The Academic File Consultancy, a division of the EAPGroup. EAPGROUP Business Media, publisher of The Middle East in Europe (meenet.info) and Saffron International Series in Business and Finance (saffronbooks.com) produces this publication in collaboration with industry experts, academics and correspondents worldwide. IBO, with a global readership and high-quality analysis and authoritative articles, features exclusive interviews with key decision-makers worldwide in investment and trade, news, news features, analysis, comment, product reviews and listings of events, features on high life, fashion, motoring, leisure and travel. Its regular columns include an extensive classified listing featuring opportunities in investment, imports and exports, joint ventures, businesses for sale, tenders and an international diary of events of interest to executives and corporate decision-makers. Address: International Business Opportunities, P O Box 13666, London SW14 8WF, United Kingdom. Telephone +44-[020]8392 1122. Facsimile +44-[020]8392-1422. E-mail BusOpps@eapgroup.com. Web: www.busopps.org
---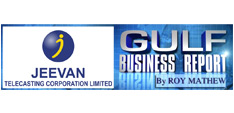 'Gulf Business Report by Roy Mathew' is an English language daily business news program that carries business news from the GCC region anchored by Foreign Correspondent and Business Analyst Roy Mathew. 'Gulf Business Report by Roy Mathew' is produced by Khaleej TV productions and telecasted on popular Indian Satellite Television Channel Jeevan TV. Committed to be a complete family channel with its wholesome entertainment, proud heritage and cultural programmes, thoroughly investigated facts and news, Jeevan TV provides a birds eye view of the world from an Indian angle as well as a macroscopic view of the homeland of more than 5 million Indian Expatriates in the Gulf Region. Jeevan TV stands out not only for the variety of its programmes but more importantly for the unbiased and objective nature of its news bulletins. Headquartered at Kochi, India, Jeevan TV is a Free to Air Digital Service, telecasted trough the Indian Satellite INSAT – 2E with signal footprints throughout MIddle East and Asia