Trust International Insurance and Reinsurance Co - Silver Sponsor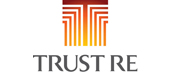 Trust International Insurance and Reinsurance Co. is committed to professionalism in approach, commitment to superior service, investment in technology & human capital, and enhancement of shareholder value.
Trust International Insurance Group of companies is a diverse international Group, employing over 300 multi-disciplined professionals operating out of 10 countries around the world
---
Intaj - Silver Sponsor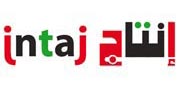 Based in Qatar, Intaj offers a broad range of services. These include: consulting, market research, polls, and investor relations. Intaj customers are spread throughout the Middle East region. Qatar is quickly becoming a hub for business, whether petrochemical, financial, or industrial. We guide investors to the right channels and perform regular market research in order to keep up to date with the developments, locally and regionally.